How To Get a Medical Certificate for a Travel Pass in the Philippines
---
The pandemic has hit everyone – the whole world round – pretty hard. People have needed to adjust many aspects of their lives to cope with the current situation and just survive. Now, months into the pandemic, a whole set of rules and procedures have become "the new normal".
As the saying goes, time heals all wounds. With the help of the many people doing what they can to stave off the virus and stay healthy, many countries have begun to slowly open up and ease their restrictions.
The Philippines is also following suit. More and more people are heading out, albeit with face masks, face shields, and alcohol at hand. They have also allowed for travelling.
However, a travel pass must first be obtained before any travelling can be done. Stepping back, in order to get a travel pass, a medical certificate is first required.
We here at Health Care Philippines will walk you through all the steps and requirements you'll need to first get a medical certificate, and then a travel pass.
Medical Certificate
A medical certificate is a written document from a doctor or physician saying that you have passed a medical examination. Here are the steps and requirements to getting your medical certificate.
STEP 1 – Visit your Local Officials / Barangay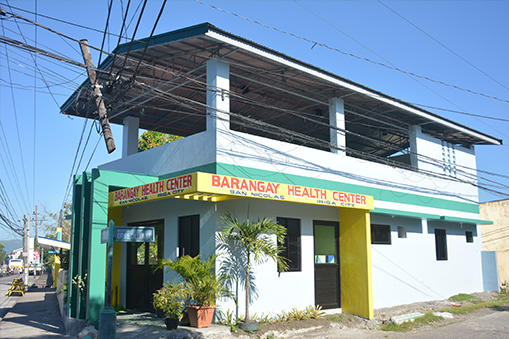 The first thing you'll have to do is head to your barangay. The barangay, along with a local health unit, is authorized to issue the medical certificate to you.
Once you get to the barangay, speak to the officials and let them know that you want to apply for a travel pass to travel within the Philippines.
The officials will require you to have any ID that has the address of the place or province where you will be travelling to if you are heading home. Now, if you do not have an ID that has this address, you will need to apply for a certificate of residency.
The certificate of residency must be handled by your family in the province. They will be the ones to coordinate with their local barangay for this document.
Once it has been furnished, all they need to do is take a picture of it and send it over to you so you can print it and hand it to the barangay officials.
STEP 2 – Wait for the Greenlight
If you passed your certificate of residency to the barangay officials, the next thing they will do is review it. The barangay captain will review your record and let you know soon when you can continue with the process.
Once they give the go ahead, they will call you back and guide you through the rest of the process. They will take you to the nearest local health unit where you will undergo a medical examination with a doctor.
Before we go on to the medical examination step, one tip we'll give you is that if you are travelling by plane or bus, you need to have a scheduled booking. This is a requirement for your medical examination.
If you do not have this booking for your upcoming travels, you will not be issued a medical certificate.
STEP 3 – The Medical Examination
Here is what to expect from the medical examination. It is a fairly simple process where the doctor will just ask you a few questions. These questions include:
If you have had coughs recently;
If you have had a fever recently;
If you have had colds recently;
And if you have travelled anywhere these past few weeks.
The questions may be phrased in different ways, but all of them have the goal of establishing whether you need to be tested or not. They need to certify that you do not have the virus. This way, they can stop it from spreading.
Now, we understand that some people truly need to obtain the medical certificate or travel pass for one reason or another. Many people would opt to not tell the truth about their conditions just to get the medical certificate.
However, we hope that you are as honest as possible so that we can keep other people safe if you do have symptoms.
If there are no problems with the questions, congratulations because you finally have your medical certificate.
STEP 4 – Visit your Local Police Station for your Travel Pass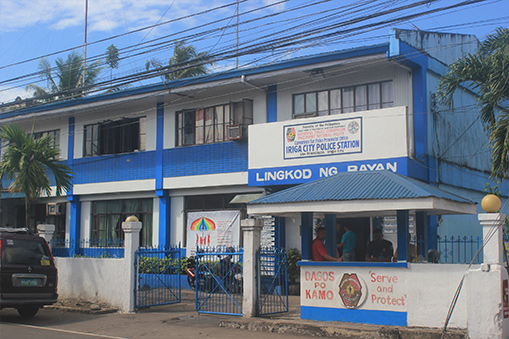 The next step would be to visit your local police station. It is here that your travel pass will be issued. Come with the following documents photocopied:
A valid ID
Your plane or bus ticket
The medical certificate
We advise that you do not visit the local police station right after you get your medical certificate. The reason is because the process takes a long time, so you'll want to visit bright and early on the next day.
With a little patience, you'll have your travel pass in no time.
STEP 5 – Send your Travel Pass to Your Family and Prepare to Travel
After you obtain your travel pass, you'll want to send your travel pass to your family in the province. Your family will then give this travel pass to the NDRRMC within their local barangay. This unit will be the one to pick you up from the airport with an ambulance.
Final Tips

There you have it. Those were all the steps and requirements you'd need to get your medical certificate and travel pass.
We'll leave you with a few more tips.
For one, be sure to have all your requirements ready. It is always best to call your local barangay and double check what other requirements and documents you may need.
Apart from that, taking from other people's experiences, some local health units and doctors only take 50 patients a day. The same goes for police stations. It is always a good idea to wake up early and get there first.
Finally, for police stations, expect that they will prioritize people whose trips are happening within the day or in the next few days. If your trip is taking place in a week's time, and there are people who will be leaving the following day, the police may move them up and issue their travel passes first.
We hope that these have been of help and that you travel safely wherever you are headed.
---